Hey, there!
I'm Geneva.
Just an ordinary person who decided not to live by the status quo anymore. Although nowadays, having an online business and setting your own hours is quickly becoming the norm.
Back in February of 2018, I made the frightening decision to quit my full-time job (with benefits) in order to have both financial and time freedom. 
I'll admit, I traded one kind of stressful life for another. When I started out as a freelancer, I had no idea what I was doing. There have been highs and lows. There were times when I had no clients and there were times when I had so much work that I had to turn away potential clients. That's the nature of the freelancing world.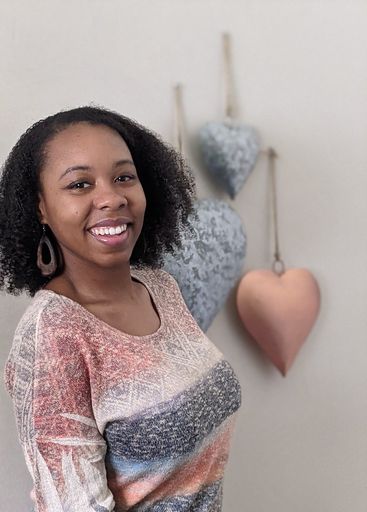 "Today, as a digital marketer who has scaled from being a freelancer into owning a remote remote SEO agency (based in Miami, FL), I can honestly say that the challenges and steep learning curves have been well worth it."
Although I'm still on my journey, there's one undeniable truth that I've learned thus far—the traditional path of least resistance doesn't lead to the life of your desires.
I've positioned myself as a business mentor because I love helping and inspiring others to start their entrepreneurial journeys. Earlier I mentioned how I traded one stressful life for another. I'm just keeping it real. Albeit important, offering your products or services is only one small fraction that goes into owning your own business.
When most people are just starting out, they do everything themselves, primarily for financial reasons. However, wearing multiple hats and trying to do everything on your own is difficult and time consuming.  
Having a little guidance will go a long way in saving you time and money.
My life isn't perfect but I am happy and that's the point. I wake up when I'm actually done sleeping, I work less than 20 hours a week by choice, and I cannot adequately express how grateful I am to be able to employ others.
I don't have all the answers and I've had my fair share of mishaps. I have bad days and get hit with a dose of self-doubt on occasion, just like the rest of the world.
But I'm committed to continuous learning, evolving and sharing the very best of my knowledge and experience with others. 
"My mission is to help people like you get started, avoid pitfalls and flourish."
No matter the size of your dreams or even obstacles, you have the power to start and grow your business to where you want it to be and beyond.  
So should you stick around?
It depends upon you. You should stick around if you're not looking for perfection but are looking for thought-provoking ideas, constructive feedback, and professional analysis based on my business expertise and marketing background.
You shouldn't stick around if you're not willing to put in the work and if you're an eternal pessimist. Having sticktoitiveness and the right mindset is crucial to your success. 
If you've read to this point, you're stellar! I look forward to getting to know you. For a start, here's one thing you should know about me. Even though I run a digital company, I'm not actually online as much as you might think. By choice of course.
I'm a strong advocate of unplugging and spending more time in the 'real world' with friends and family than online. After all, that's one of the reasons why I started my online business.
I started an online business so that I could spend more time offline. Go figure.
So the best way to stay connected is to make sure you become one of my subscribers.
Just click here and enter your name and email.